WooCommerce Website Design for Online Stores
WooCommerce is a robust ecommerce extension for WordPress, allowing companies to easily and beautifully promote and sell products online.
WooCommerce the most popular ecommerce platform and it continues to gain market share due to its flexibility and user-friendly interface. It is easy-to-use for businesses of all sizes, from mom and pop shops to large corporations like Harley Davidson, New Balance, and Weber Grills.
While there are a lot of ecommerce options like BigCommerce, Shopify, and Magento, WooCommerce is only compatible with WordPress websites. While most ecommerce platforms require you to use their platform, the WooCommerce plugin can turn your existing WordPress site into an online store. In addition, WooCommerce can be fully customized to match the look and feel of your brand.
At TheeDigital, we specialize in using WooCommerce website design and WordPress to build beautiful online stores with an excellent user experience. We also take the time to get to know your business's needs and goals to create a successful ecommerce store.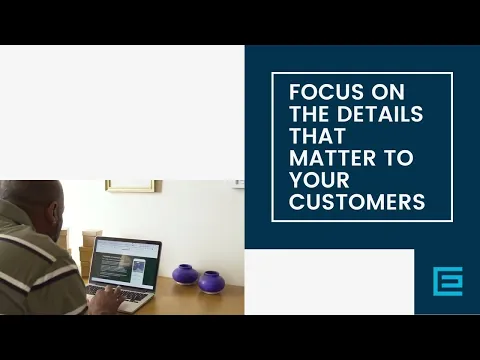 Our Conversion Rate Checklist will show you the low-hanging fruit and quick wins your ecommerce website is hiding!
Curated by the experts at TheeDigital, our one-of-a-kind checklist is designed to improve ecommerce conversion rate, reduce cart abandonment and increase order size. We show you the overlooked details that impact consumer purchasing decisions. It's quick, it's easy, and it's your way to increasing sales.
Featured WooCommerce Development Case Studies
WooCommerce Online Store Benefits
WordPress Ready
Seamlessly integrates within your current WordPress site for easy access and management.
Safe & Secure
Protects buyer data to ensure encrypted information is securely sent and stored.
Track & Report
Real time product and sales tracking allows you to make better business decisions.
Ease of Integration
WooCommerce integrates with over 140 popular payment gateways.
How WooCommerce Can Help Your Business
WooCommerce makes running an online store simple with features like inventory & order management, calculated tax rates, easy coupon creation, and so much more. Stores that use WooCommerce are fully customizable, easy to manage, and made to streamline running your business.
Key Features & Benefits
Affordable
Fully Customizable
Secure Payment Portal
Lead Capture Options
Live Chat Capabilities
Conversion Tracking
Ecommerce Tracking Features
Easy to Use CMS
Search Engine Ready
Social Media Integrations
Sell Digital or Physical Products
WooCommerce + TheeDigital
= Ecommerce Success
While WooCommerce is a free plugin that can be added to your WordPress website in minutes, having a developer, like the experts at TheeDigital, install and set up the plugin is the best way to set yourself up for success. This is especially important if you're building your site from scratch.
When we set up your online store, we take care of the following:
Customizing your WooCommerce store
Adding products
Setting up shipping options
Configuring conversion tracking
Set up third-party integrations
Optimizing product pages & images
Optimizing your site for search engines
Adding extensions
Does WooCommerce work with any WordPress theme?

While WooCommerce is compatible with any WordPress theme, some themes are better designed for the integration. When you choose TheeDigital to build your website, you can be sure your site is ready for WooCommerce. If you'd like to add WooCommerce to your site but you're not sure if your theme is compatible, contact us for a free site audit.
Can you use WooCommerce to sell digital downloads?

Yes! Whether you're selling ebooks, music, or art, WooCommerce makes it easy to sell digital downloads.
How many products can I have in my store?

WooCommerce can handle thousands of products, but the number of items your store will be able to handle depends on your website host. More products means your site will need more memory. (TheeDigital can host your site so you can always be sure your site is performing at its best!)
How much does WooCommerce cost?

While WooCommerce is a free plugin, there are costs associated with owning a website and online store. These will vary based on your host, website theme, additional plugins, and more.
Which is better: WooCommerce or Shopify?

This is a common question when people are looking to open an online store. WooCommerce and Shopify are both great options for ecommerce and we don't believe one is better than the other. In fact, we build sites on both platforms! To learn more about the differences and which would be best for your site, give us a call at 919-341-8901.
Ready to Build Your Online Store with WooCommerce?
Whether you're selling 5 products or 5,000, you can have a beautiful, easy to use online store with WooCommerce. Request a complimentary ecommerce website audit or consultation by calling us at 919-341-8901 or filling out the form below:
Fields marked with an asterisk (*) are required.
Your information is collected for the sole purpose of providing services described on this website.
Your private information is held in strict confidence. We will never release, share or sell your information to any other entities. We hate spam too!