SEO Agency
Search Engine Optimization Services
Outrank your competitors on search engines and don't miss out on potential customers!
Boost Your Website's Visibility with Comprehensive and Ethical SEO Services
75% of consumers don't make it past the first page of the search results. If you're not right there, you're probably losing sales. But ranking #1 or #2 for your keywords, products, and/or services isn't luck – it takes professional SEO services from an experienced marketing agency.
A carefully crafted SEO strategy can significantly increase your website traffic and improve sales. Overall, search engine optimization offers one of the highest returns on investment of any marketing strategy.
TheeDigital is an award-winning SEO company. Our skilled digital marketing team helps clients grow their businesses through digital marketing strategies.
Our SEO Tactics and Services
YouTube SEO
We can optimize your YouTube chanel and videos to bring you more viewers and boost your chennel's relevant viewer count!
Technical SEO
Our technical SEO services include cleaning up your 404s and 301s, fixing URL structure, improving your website's javascript, and so much more!
What is SEO & How Does It Work?
Search engine optimization (SEO) is a digital marketing practice that grows the organic search traffic to your website.
By optimizing your website and off-site properties, you're giving search engines and your target customers clear messaging on who you are and what you do. This clarity leads to higher search engine ranking, more organic web traffic, and more customers.
When you partner with TheeDigital, we'll perform an SEO audit of your website. The audit will serve as a baseline for crafting your overall search strategy. Once reviewed and agreed upon, you'll work with a dedicated marketing manager and strategist to bring your campaign to life.
Should I Invest My Marketing Budget Into SEO or PPC?
Ideally, both. But we understand that not all businesses have the budget to invest in both.
For clients on a limited budget, we recommend investing in search engine optimization. It ensures you get a steady stream of people finding your business, leading to more clients and higher revenue. SEO efforts can take weeks or months to take effect, however.
For clients with a bigger budget, we recommend combining SEO with pay per click advertising (PPC). PPC puts your business at the very top of search results, allowing you to quickly begin seeing more clicks and leads while you wait for your SEO efforts to take effect.
Our Search Engine Optimization Process
Discovery & Planning
Optimizing your website involves a healthy dose of research and planning. Here's what we'll do to get things started:
We learn about your business and your goals in a kickoff call (this is when you'll meet your dedicated marketing strategist)
Complete a comprehensive SEO and digital marketing audit to see how your current marketing efforts are paying off and where we can make improvements
Perform keyword research to identify the most effective search terms for your business
Create a marketing plan based on our research, the results of the audit, and your business goals
Optimizing Your Site
When we have a plan in place, we'll get to work optimizing your existing website. This includes:
Installing Google Analytics and call tracking so we can track your rankings and leads
Editing and optimizing the current pages on your website to meet current standards
Optimizing website elements like forms, buttons, and links to ensure the best user experience
Optimizing the images on your website so they load quickly and are properly optimized
Making your website fast and secure with an SSL certificate and HTTPS (optional, but highly recommended)
Ongoing SEO Efforts
Search engine optimization is an ongoing marketing activity. Here's how we continually work to get your site to the top of search results:
Creating optimized website pages and blog posts (search engines like new content!)
Optimizing your company's Google My Business listing and Facebook page
Locating and auditing any existing citations on sites like Yelp, Facebook, Angie's List, and more
Looking for, creating, and managing local citation and backlink opportunities to build authority
Tracking Your Site's Progress
We monitor your site's progress and rankings. Here's how we relay that information to you:
An easy-to-understand report every month with the status and results of your SEO campaigns
Your report includes your total traffic for the month, total calls, marketing initiatives completed, and more
Good news emails when your site jumps up in rankings or you get new leads
Open communication with your marketing strategist. Don't hesitate to call or email us!
How Can SEO Help Grow Your Company?
Outrank Your Competitors
Because if you're not first, you're last.
Generate More Leads
We make your phone ring.
Attract the Right Clientele
Get highly-qualified prospects with SEO.
Make Your Sales Team Happy
Less cold calling, more closing deals.
We'll Keep You Busy
With more clients, you may need a bigger team.
Expand Your Business
Grow your business and improve your ROI.
Clients Served Since 2004
Managed in Paid Search Annually
Our new website is much more interactive and completely mobile friendly. Immediately, we saw an increase in traffic to our website as well as an increase in people contacting us from the website. We're ranking on search engines for our main keywords – some on the top page! The TheeDigital team truly listens to our requests and offers impactful marketing advice.  We are very pleased with the traffic to our website and TheeDigital's marketing efforts!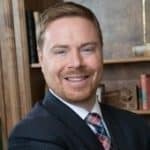 Gib Irons
Attorney
Irons & Irons Law Firm
Ready to Rise to the Top? Request a Free SEO Audit!
Call us at 919-341-8901 or fill out the form below for a no-cost technical SEO website audit.
Fields marked with an asterisk (*) are required.
Your information is collected for the sole purpose of providing services described on this website.
Your private information is held in strict confidence. We will never release, share or sell your information to any other entities. We hate spam too!