Are You Frustrated with Stagnant Sales on Your Online Store?
Get our Ecommerce Conversion Rate Checklist to identify quick and easy website improvements to help improve your online sales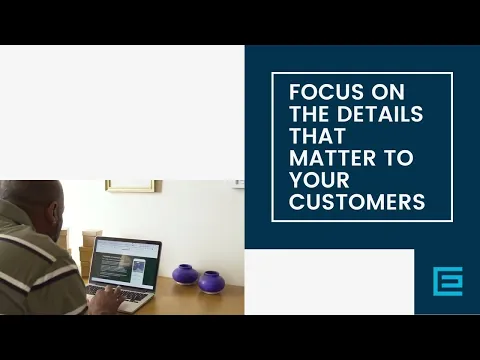 Our Conversion Rate Checklist will show you the low-hanging fruit and quick wins your ecommerce website is hiding!
Curated by the experts at TheeDigital, our one-of-a-kind checklist is designed to improve ecommerce conversion rate, reduce cart abandonment and increase order size. We show you the overlooked details that impact consumer purchasing decisions. It's quick, it's easy, and it's your way to increasing sales.
Here is what you get in our eCommerce Conversion Rate Checklist:
Hundreds of impact checkpoints designed to improve your site conversion rates QUICKLY.
Guidelines for the most & least impactful improvements helping to set priorities in place.
Detailed checklist for each type of page from home page to product pages and checkout!
"Since hiring TheeDigital, sales from our WooCommerce website increased by 733%. Their team has been invaluable in improving our business through our website."
30-Day Money Back Guarantee!
We are so sure you will love our ecommerce checklist, we are willing to offer you a refund after 30 days if you don't see the results you expected.
Top 5 Reasons Online Stores Fail:
Poor mobile experience
Cluttered and confusing layout
Overcomplicated and unintuitive checkout
Lack of SEO knowledge or lack of SEO on website
Poorly written copy, especially with product descriptions and CTA
Then our Ecommerce Conversion Rate Checklist is for you!
TheeDigital is an award-winning ecommerce website development and digital marketing company in North Carolina.
For nearly 20 years, we have been dedicated to improving conversion rates for our clients and compiled what we have learned into a unique checklist that is easy to use, actionable and designed to get you MORE SALES!
Why Should You Trust TheeDigital for Your Ecommerce Website?
Because we have no problem telling you that these tactics are best practices across the ecommerce website community. This information is out there for anybody who wants to find it.
But busy entrepreneurs don't have time to seek out and compile this information. Gathering all this information into a simple, actionable and editable spreadsheet takes time you don't have. TheeDigital is just one of the few companies who saw a HUGE need to provide this product to the ecommerce community at large, and we simply want to help.
Want More Info? Contact Us Today.
Fields marked with an asterisk (*) are required.
Your information is collected for the sole purpose of providing services described on this website.
Your private information is held in strict confidence. We will never release, share or sell your information to any other entities. We hate spam too!