This past weekend, our Raleigh web design and internet marketing team went to WordCamp Raleigh, an annual conference devoted entirely to the content management system,
WordPress
. Sessions ranged from plugins to website security to
search engine optimization
tips. And as most tech conferences go, there was A LOT of live tweeting! Everyone was sharing the knowledge through Twitter. Below are some of our favorite tweets from WordCamp Raleigh:
Our Favorite WordCamp Raleigh 2015 Tweets
A tweet about SEO:
Tweets about https and website security:
A tweet that asks what we're all thinking:
Tweets about food:
Tweets about cool new plugins or tools:
Tweets that help you connect with customers: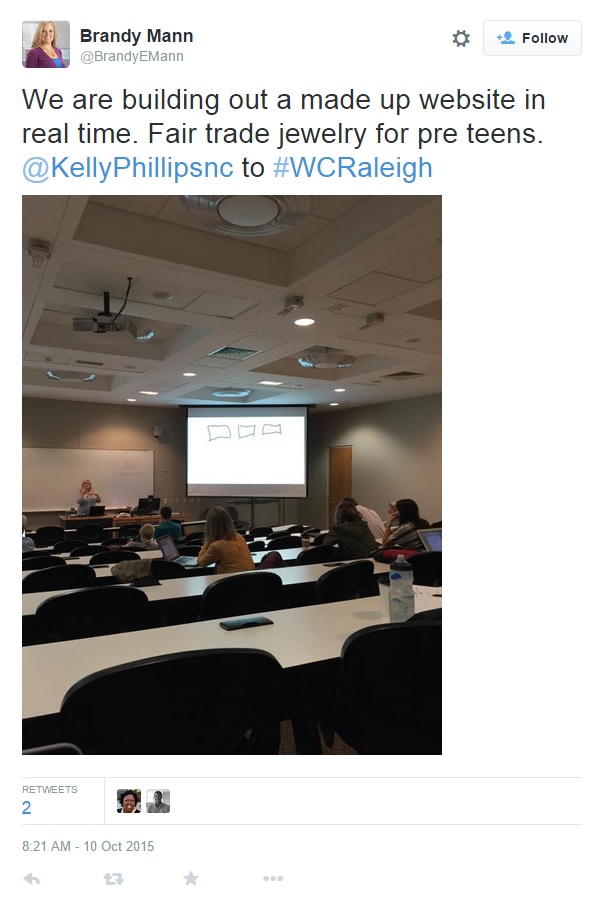 Tweets that make you feel:
Tweets that show the WordCamp love:
Did you attend the WordCamp Raleigh this year? Tweet at us (
@TheeDigital
) and let us know what you learned!