Last month, Google announced that their search engine will now publish real-time news and information. Now, immediately after conducting a search, users can see live updates from sites like
Twitter
and
Facebook
along with recently posted blog posts and news. However, if you didn't know about it, you might not even notice, as you need to click on "Latest results" or select "Latest" from the search options. This will allow you to view a full page of live blogs, tweets and other content that constantly scrolls on the results page with real-time updates. Here is an informative video from Google that provides a solid overview of this new feature: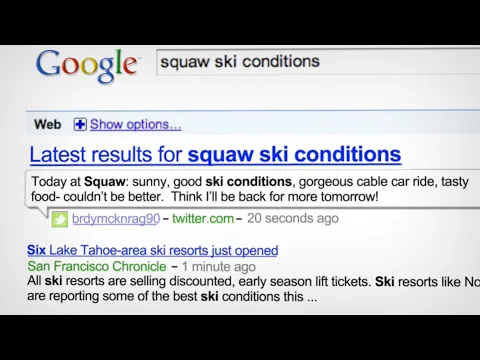 While these upgrades provide the user with an even greater flood of real-time information, it makes
organic search engine optimization
(SEO) that much more complex. The team at
TheeDigital
is still doing research on what works – and what doesn't – but we have come up with a few tips for getting listed in real-time search results:
Use Relevant Keywords.
This might seem too simple, but it has to be mentioned. It is paramount to the success of your post that you use keywords in your content, titles, and updates. If you are a blogger, make sure you have keywords in your title in the event that one of your readers posts it on Twitter. This could get your blog a lot of traction through future tweets.
Get People Talking.
Write about topics that are interesting and will start conversations. The more people retweet or repost your information, the more likely you will show up on real-time search results.
Discuss Current Events.
Talking about the up-to-the-second events can place you directly into the results for that topic – if combined with the right keywords and provide you with valuable exposure. Over the upcoming months there will surely be changes and adjustments to Google's real-time upgrades, but one thing is for certain –
social media
isn't going away and remains a viable touch-point for any business. But, with the complexity of Google's new changes, businesses need to work with experts to maximize their
internet marketing
and
SEO
budget. That's where TheeDigital can help! Our web marketing and SEO specialists will work with you to create a strategy that will get you listed prominently on Google results pages. In addition, we have the expertise to create a complete search engine marketing plan that combines
organic SEO
and dynamic
pay-per-click (PPC)
campaigns.