Magento and WooCommerce are both professional e-commerce solutions and both have their pros and cons.  There was a time when Magento was the best e-commerce solution on the market, but WooCommerce came on the scene in 2011 and has since proved to be a better option for many businesses.
In general, Magento is still best for large enterprises or groups of online stores. If you currently have an outdated Magento site, this is the perfect time to see which e-commerce solution is best for you. It may be more cost effective to migrate your data from Magento into a new WooCommerce site.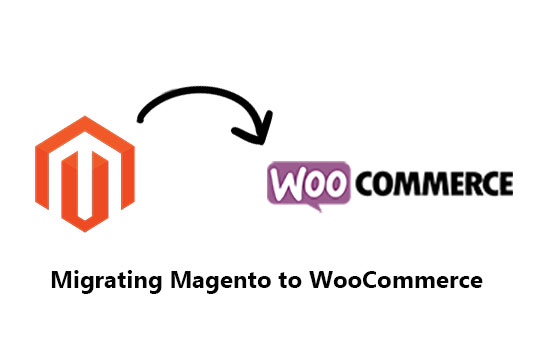 Why Migrate from Magento to WooCommerce?
Developer Costs & Availability
Magento
Magento development costs more and there are fewer developers available to do the work.
WooCommerce
According to Wikipedia,
WordPress was used by more than 22%
of the top 10 million websites as of August 2013. Since WooCommerce is a WordPress plug-in, you can be sure to find a qualified WordPress developer to work on your site at a reasonable price.
Hosting Resources
WooCommerce
WooCommerce has the same standard hosting requirements as any WordPress site.
Magento
However, Magento requires more server resources to run the same size site with many products and visitors.
Easier to Use
WooCommerce
One of the reasons WordPress is so popular is because it's easy to learn and use, even with little technical experience. WooCommerce has the same user-friendly interface as WordPress so you will be able to manage your store with little help from a developer.
How to Migrate from Magento to WooCommerce
Cart Conversion Plug-in
Even though your site may be outdated, you don't want to lose your products, customers and orders that you've worked hard to accumulate. There are cart conversion plug-ins that can migrate most of your data from Magento to WooCommerce easily. For example, the 
Cart2Cart
 plug-in can migrate the following:
Products, product images, product extra fields, product attributes, product variants
Categories, category images
Customers, customer shipping address, customer billing address
Orders, order statuses, reviews
Hire a Professional
TheeDigital is experienced in creating
WordPress
and
WooCommerce
websites that get noticed by consumers and search engines. We can transform your outdated 
Magento
site into a user-friendly WooCommerce site that is both easy for you to update and profitable for your business.