Boston Web Design
TheeDigital Boston is an award-winning website design company serving Massachusetts and all of New England.
TheeDigital Boston Web Design Agency
We serve the entire Boston and New England area. We're a web design company specializing in responsive, mobile-friendly sites that work on mobile and tablet devices as well as desktops and laptops.
Most people searching on the web use a smartphone, tablet, or other mobile device. If your website isn't adaptable and working well on different screen sizes, you are probably losing customers. People are busy and they want results fast. They don't want to spend time on a website that isn't easy to manage and navigate. If your site is mobile-friendly, responsive, and operates well on mobile devices, users will be able to better engage with what you have to offer.
Some of Our Happy Custom Web Design Clients
Advantages of a Mobile and Tablet Friendly Website
TheeDigital wants your business to be successful and having a mobile-friendly website is a big part of the equation. This type of web design presents the highest conversion rates for our clients, so we specialize in creating beautiful sites that reflect their business on a variety of screens. Here are more reasons why you should convert your site to a responsive design.
Accessibility
Over 80% of all web searching traffic comes from smartphones and tablets.
Scalability
Responsive sites fit all screen sizes
Optimization
Responsive sites rank higher in search results
Cost-Effective
One website that fits all screen sizes
Responsive Web Design Agency in Boston
The designers at TheeDigital Boston are an excellent resource for responsive websites. Over the last decade and a half, we have created beautiful sites for a variety of clients that are modern, function well, and are extremely adaptive.
We develop one responsive site, instead of building several different websites to adjust to each type of device. Over time, we have found this to be the highest grossing approach to increasing your Google ranking across all devices, as well as enhancing user experience for everyone that visits your site.
Our boston web designers are experienced with CSS coding techniques and design principles, such as flexible image sizes, fluid grids, and progressive media queries.
What Our Happy Clients Say About Us

Thanks to TheeDigital's search engine marketing efforts we have been able to sustain high rankings on Google and provide better user experience.
Carson Thorn
Owner, C. E. Thorn, CPA, PLLC
Carson Thorn CPA
TheeDigital designed our website for which they won an award. They have been great at getting content to our website that is timely, relevant and driving traffic to our site. All the staff have been a pleasure to work with, to offer helpful suggestions and to keep us informed.
Jeffery Cooper
CPA, Managing Member
Steward Ingram Cooper PLLC
Everything looks fantastic, I cannot express how pleased we are with both sites (Strategic Systems and CEI). You all have done a fantastic job!
Anna Groblewski
Sales, Marketing and Events Coordinator
CEI – The Digital Office
We hired TheeDigital to help us build our nonprofit organization's site. They were extremely organized, responsive, and did an excellent job of bringing our vision to fruition.
Amanda West
Co-Founder/VP of Education
Empower All
Finally, a dream of many generations of the IUPAC community has materialized. First "aesthetical" impression – BEAUTIFUL.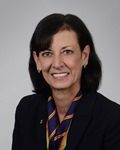 Lynn Soby
Executive Director,
IUPAC
Our new website is much more interactive and completely mobile friendly. Immediately, we saw an increase in traffic to our website as well as an increase in people contacting us from the website. We're ranking on search engines for our main keywords – some on the top page! The TheeDigital team truly listens to our requests and offers impactful marketing advice.  We are very pleased with the traffic to our website and TheeDigital's marketing efforts!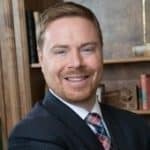 Gib Irons
Attorney
Irons & Irons Law Firm
Ready for a Professionally Designed and Developed Website?
Call 617-915-4477 or fill out our form below to talk with one of our Boston web design experts.
Fields marked with an asterisk (*) are required.
Your information is collected for the sole purpose of providing services described on this website.
Your private information is held in strict confidence. We will never release, share or sell your information to any other entities. We hate spam too!