Boston

Internet Marketing Agency

TheeDigital is a full service internet marketing company servicing Boston and the New England Area.
TheeDigital Boston Specializes in Full-Service Internet Marketing
Our expertise covers search engine optimization, online paid ads management, and content strategy. We serve all of Massachusetts, including the New England area.
Quality, effective website production, maintenance, and marketing is our specialty, and we pride ourselves on the consistent ROI advantages our internet marketing agency supplies to our customers.
If your site needs some attention, or if you aren't getting the business you want from your current online marketing plan, check out some of the services we offer below:
Search Engine Optimization in Boston
Through Search Engine Optimization, or SEO, your site can display at the top of search engine results. Our internet marketing team researches your highest performing keywords and implements them on your site to draw traffic and engage users. The simple, yet powerful, process of SEO drives site visits and improves the overall ROI on your website.
Pay-Per-Click Advertising
Pay-Per-Click (PPC) advertising is a way to get your company to the top of results pages by paying for certain keywords that are relevant to your business and on your site. Using PPC, your website will be displayed first on results pages when customers are searching directly for your products or services. Our experts can figure out which keywords will make you the most money, and draw up a PPC marketing plan that will greatly increase your ROI.
Google Penalty Recovery in Boston, MA
If you accidentally violate Google's Webmaster Guidelines, your website's ranking and overall traffic flow will suffer a big hit. Our team can recover your site from penalties and can re-optimize your content and web pages to fit within the guidelines so you have compliant content that makes use of your keywords and contains SEO.
Email Marketing / Newsletters
Our professional newsletter designs can get you more conversions by creating enticingly clickable headlines and high impact locations for a Call To Action. Effective email marketing is the result of excellent copywriting and editing skills, and great layout capabilities. The marketers at TheeDigital are all skilled at email and newsletter creation and can design an email campaign that will engage your customers–both new and existing. We even manage the analytics, so you won't miss even one potential lead.
Website Content Marketing & Copywriting
A directed content marketing strategy drives website traffic by leading your customers to share and interact. Our professional digital copywriters develop targeted and focused content that expertly reflects your company's personality, brand, and vision as we continue to optimize with keyword-rich copy.
Social Media Marketing
With over a billion people utilizing platforms like LinkedIn, Facebook, Twitter, YouTube, Pinterest, and Instagram, you can't afford not to use social media for communicating with your users. We know how to expand your company's digital community reach and impact, helping you connect and interact with your target market. Using social media has shown that it is a great way to build customer loyalty while creating wide exposure for your brand.
Online Reputation Management
Has your business ever gotten an unsavory, unfair Yelp or Google review? Or maybe you've discovered that Google lists an old company address or phone number, not in sync with your current location. You could be losing many potential clients because of inaccurate details provided by Google, Yelp, or other review sites. We can ensure that updated information will lead customers to your correct location, and situate positive reviews to show up first in search results.
Web Marketing Consultations
Maybe you have a top-notch marketing team, but they don't have a lot of experience with SEO or social media. Maybe you're on your own and need help with the basics. Whatever your situation or goal, we're right here in the Boston area, ready to be your partner and guide you in the right direction.
SEO is one of the most cost-effective and efficient ways to get your website ranked above your competition. Our marketing professionals will do a deep-dive into your website, identifying your most profitable keywords, targeting technical opportunities to optimize your site, and writing content to launch your website to the top of search engine results for your industry and location.
PPC advertising is the fastest way to "jump the line" in front of your competitors by putting your ads directly in front of a qualified audience who is actively seeking your products or services. TheeDigtial is a Premier Google Partner. Our Ads-Certified Specialists target your optimal keywords to ensure you're reaching an audience who is likely to convert into customers while using a bid strategy that maximizes the return on your advertising spend (ROAS).
Finally, a dream of many generations of the IUPAC community has materialized. First "aesthetical" impression – BEAUTIFUL.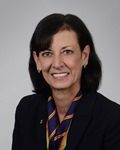 Lynn Soby
Executive Director,
IUPAC
Our new website is much more interactive and completely mobile friendly. Immediately, we saw an increase in traffic to our website as well as an increase in people contacting us from the website. We're ranking on search engines for our main keywords – some on the top page! The TheeDigital team truly listens to our requests and offers impactful marketing advice.  We are very pleased with the traffic to our website and TheeDigital's marketing efforts!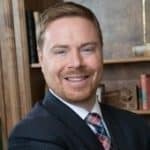 Gib Irons
Attorney
Irons & Irons Law Firm
We hired TheeDigital to help us build our nonprofit organization's site. They were extremely organized, responsive, and did an excellent job of bringing our vision to fruition.
Amanda West
Co-Founder/VP of Education
Empower All
Everything looks fantastic, I cannot express how pleased we are with both sites (Strategic Systems and CEI). You all have done a fantastic job!
Anna Groblewski
Sales, Marketing and Events Coordinator
CEI – The Digital Office

Thanks to TheeDigital's search engine marketing efforts we have been able to sustain high rankings on Google and provide better user experience.
Carson Thorn
Owner, C. E. Thorn, CPA, PLLC
Carson Thorn CPA
TheeDigital designed our website for which they won an award. They have been great at getting content to our website that is timely, relevant and driving traffic to our site. All the staff have been a pleasure to work with, to offer helpful suggestions and to keep us informed.
Jeffery Cooper
CPA, Managing Member
Steward Ingram Cooper PLLC
Need More Website Traffic & Customers for Your Business?
Call us today at 617-915-4477 for a free consultation or submit your questions in the form below.
Fields marked with an asterisk (*) are required.
Your information is collected for the sole purpose of providing services described on this website.
Your private information is held in strict confidence. We will never release, share or sell your information to any other entities. We hate spam too!