Cary SEO Agency / Search Engine Optimization
We are an SEO agency providing organic search engine optimization services in the Cary area of North Carolina.
TheeDigital is an SEO Agency in the Triangle, North Carolina
We are serving Cary and surrounding cities, including Morrisville, Apex, and Holly Springs. Anybody can benefit from quality SEO services. At TheeDigital, search engine optimization is our specialty.
At TheeDigital, we specialize in producing customized content that is rich with the right keywords and that makes the search engines happy. With these services, your website will gain high rankings in search results for Google, Bing, and Yahoo!. A strong web presence is important to the success of your website. And, we know how to develop that presence.
How to Create Practical SEO Content in Cary
If want to drive organic traffic to your website so that the right kind of customers can find you, you have to rank higher on Google and other search engines. That's why it's so important to make SEO a part of your internet marketing game plan. We specialize in crafting optimized content that will launch your Cary business to the top of search engine results by diving into your website to look for the best opportunities to improve your SEO.
Our Cary SEO agency can do all of the following and more:
Boost Online Leads
Make it easier than ever for customers in your area who are already searching for your services find your business.
Increase ROI
Increase your return on investment by leading more high-quality converting leads to your website.
Strengthen Your Brand
Outrank your competitors and dominate the local market while growing and strengthening your brand and brand awareness.
Drive New Business
Get more people to your website, increase business, and widen your audience in your service area so you're engaging the correct audience for your business.
Search engines use ever-changing algorithms to sift through information and display the most relevant sites based on given keywords. When someone searches a specific keyphrase a search engine will pull up a page that ranks high for that keyphrase along with other ranking factors.
To ensure that your website performs well, we research which keywords and keyphrases will benefit your business the most. Using this information, we implement these words across your website in an explanatory manner that will help customers find you and also find out what you're business is about.
Why is Cary SEO Important?
Why is effective SEO so important? Does it make that big of a difference? If you've got a site that you want to rank high in search results, SEO is everything. Let's say you're planning on taking your family out to dinner in downtown Cary. Naturally, to find a place to eat, you conduct a web search, probably by typing in keywords similar to the following: "restaurants in Cary NC." The websites that have been optimized by a Cary SEO agency like TheeDigital will rank higher, which means they are the first to be displayed.
And, guess what? You are more likely to click on their website and end up at one of their tables, because you saw it. It's important that your site performs well among the search engines, otherwise people will never find you.
I have enjoyed working with TheeDigital on multiple websites, everyone has been always professional and easy to work with.
Gabe Torres
Vice President
Eagle Carports

Thanks to TheeDigital's search engine marketing efforts we have been able to sustain high rankings on Google and provide better user experience.
Carson Thorn
Owner, C. E. Thorn, CPA, PLLC
Carson Thorn CPA
TheeDigital designed our website for which they won an award. They have been great at getting content to our website that is timely, relevant and driving traffic to our site. All the staff have been a pleasure to work with, to offer helpful suggestions and to keep us informed.
Jeffery Cooper
CPA, Managing Member
Steward Ingram Cooper PLLC
Our new website is much more interactive and completely mobile friendly. Immediately, we saw an increase in traffic to our website as well as an increase in people contacting us from the website. We're ranking on search engines for our main keywords – some on the top page! The TheeDigital team truly listens to our requests and offers impactful marketing advice.  We are very pleased with the traffic to our website and TheeDigital's marketing efforts!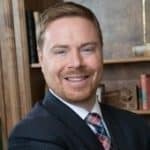 Gib Irons
Attorney
Irons & Irons Law Firm
Everything looks fantastic, I cannot express how pleased we are with both sites (Strategic Systems and CEI). You all have done a fantastic job!
Anna Groblewski
Sales, Marketing and Events Coordinator
CEI – The Digital Office
Finally, a dream of many generations of the IUPAC community has materialized. First "aesthetical" impression – BEAUTIFUL.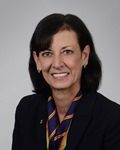 Lynn Soby
Executive Director,
IUPAC
We hired TheeDigital to help us build our nonprofit organization's site. They were extremely organized, responsive, and did an excellent job of bringing our vision to fruition.
Amanda West
Co-Founder/VP of Education
Empower All
Some of Our Happy SEO Clients
Hire Us to Bring Your Website to the Top of Search Engines in the Cary Area
Call (919) 341-8901 today or fill out our form below to set up a consultation for a complimentary SEO audit:
Fields marked with an asterisk (*) are required.
Your information is collected for the sole purpose of providing services described on this website.
Your private information is held in strict confidence. We will never release, share or sell your information to any other entities. We hate spam too!