TheeDigital is an award-winning web design and website development agency. We specialize in designing and developing websites primary cares can use to build their customer base.
Every day you help people stay healthy and get better. So many people are searching for a new practice right now and your website is often the very first interaction a new patient will have with your primary care practice. A well-designed and optimized website that's easy to navigate is key to a successful first impression. Does your current website reflect your practice's values and expertise? Does it work well or does it frustrate your patients and prospects?
We are a web design and web development agency that has years of experience in designing beautiful and highly functional websites for primary care practices nationwide! We build modern, informative websites that will positively reflect your practice's ethics and skill in your field while delivering excellent UX and helping your prospects easily contact you or schedule a visit using your website.
TheeDigital's Website Features for Primary Care Practices
Our web design and development team uses the latest web design trends to create beautiful and effective websites for primary care practices. The features we can include on your new website include:
Custom Website Design
A professionally designed website will help your primary care practice stand out from the competition!
Mobile Web Design
Consumers use mobile now more than ever, so it's important that your website is responsive, so it looks great no matter which device your customer uses to find you!
Automated Appointment Reminders
This service helps your practice and your patients by reducing the amount of missed appointments.
SEO-friendly Content
Our Digital Marketing team understands how to write optimized content for your website.
Online Scheduler
Make is easy for your customer's to make an appointment online!
Ecommerce
Offer your patients more flexibility with online payment options.
Testimonials
Word of mouth is one of the most powerful marketing tools!
Online Billing
Looking to reduce the amount of paper your primary care practice uses? Online billing can help!
Detailed Analytics
We'll provide you with access to valuable analytics so you can see how well your new website is performing and how it can be improved.
Benefits of a New Website
You want your website to reflect quality, expertise, and trustworthiness. If you are looking to grow your primary care practice, a professionally designed website is a great place to start! Here are just a few of the benefits of a new web design:
SEO – If you have an old website that hasn't been updated in a while, chances are it's being ignored by search engines. A new website that is optimized can help you be found again!
Improved Customer Service – Use new technologies such as online scheduling to better serve customers and make it easier for new ones to find you.
Increase Revenue – a new website will most definitely spur growth. An attractive website that is helpful and optimized will get new patients in the door!
Why Choose TheeDigital for your Primary Care Practice Website
The TheeDigital team includes experienced web designers and developers, as well as SEO and digital marketing experts.
Not only will your website look amazing, it will also be optimized, so it can easily be found by search engines such as Google and Bing. Our goal is to help your primary care practice attract, engage, convert, and retain patients.
Finally, a dream of many generations of the IUPAC community has materialized. First "aesthetical" impression – BEAUTIFUL.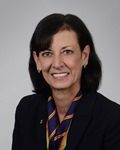 Lynn Soby
Executive Director,
IUPAC
We hired TheeDigital to help us build our nonprofit organization's site. They were extremely organized, responsive, and did an excellent job of bringing our vision to fruition.
Amanda West
Co-Founder/VP of Education
Empower All
TheeDigital designed our website for which they won an award. They have been great at getting content to our website that is timely, relevant and driving traffic to our site. All the staff have been a pleasure to work with, to offer helpful suggestions and to keep us informed.
Jeffery Cooper
CPA, Managing Member
Steward Ingram Cooper PLLC
Everything looks fantastic, I cannot express how pleased we are with both sites (Strategic Systems and CEI). You all have done a fantastic job!
Anna Groblewski
Sales, Marketing and Events Coordinator
CEI – The Digital Office

Thanks to TheeDigital's search engine marketing efforts we have been able to sustain high rankings on Google and provide better user experience.
Carson Thorn
Owner, C. E. Thorn, CPA, PLLC
Carson Thorn CPA
Our new website is much more interactive and completely mobile friendly. Immediately, we saw an increase in traffic to our website as well as an increase in people contacting us from the website. We're ranking on search engines for our main keywords – some on the top page! The TheeDigital team truly listens to our requests and offers impactful marketing advice.  We are very pleased with the traffic to our website and TheeDigital's marketing efforts!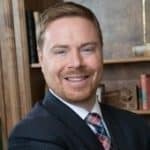 Gib Irons
Attorney
Irons & Irons Law Firm
MedOne Medical Group
Custom Web Design and SEO for a Medical Industry Client
Take a look at Med One Medical Group's new custom designed and interactive website that provides visitors with info based on body pain points.
40%
Longer Time Spent on Homepage
Jump Start Your Business with a New Website for your Primary Care Practice!
Call us today at 919-341-8901 or fill out the form below to request a free web design quote.
Fields marked with an asterisk (*) are required.
Your information is collected for the sole purpose of providing services described on this website.
Your private information is held in strict confidence. We will never release, share or sell your information to any other entities. We hate spam too!