PPC / Pay-Per-Click Advertising for Your Primary Care Practice
Looking to boost traffic to your primary care's office website? Online paid advertising will give the immediate return on investment you are looking for.
Instantly Rise to the Top of Search Results with Expert PPC Services!
Every day people in your area are searching for primary care practices and most marketing efforts take a lot of time. In the meantime, a solid digital marketing strategy can always be boosted by with Pay-Per-Click advertising campaigns. We create great ads that take the buyer through a positive experience ultimately leading to establishing you as a leader and expert in healthcare in an informative and non-invasive way.
We can help your primary care practice by providing a great range of PPC and digital marketing services that will attract people who are already searching for your care. Let us help you do what you do best and put your best side in front of your potential patients!
PPC Services for Doctors and Primary Care Physicians
TheeDigital provides a variety of PPC services to boost your digital marketing efforts and drive highly targeted traffic to your primary care practice website. This list may be long, but rest-assured, our PPC experts will work closely with you to determine what types of PPC services. would work best for your primary care practice!
PPC Management
Our PPC experts will manage your campaigns to ensure maximum return on investment through paid ads.
Google Ads Creation
We'll develop PPC campiagns around carefully researched keywords.
Bing Ads Creation
Bing is the 2nd most popular search engine, and it needs be included in your PPC strategy.
Call Tracking
TheeDigital uses the latest technology to provide call tracking, so you can measure phone call conversions driven by digital marketing campaigns.
Aggressive Bid Strategy
While it's best practice to bid conservatively on Adwords campaigns, our PPC experts know when an aggressive strategy is required.
Landing Page Optimization
PPC ads should always link to an optimized landing page geared towards collecting leads.
Ad Copywriting
Our expert wordsmiths will create effective ad copy to drive targeted customers to your website.
AdWords and Facebook Remarketing
Remarketing is a term that describes online ads that "follow" a customer. For example, if someone clicks on your page and clicks away, an Adwords Remarketing ad will appear in banner ads, search results, or on Facebook.
A/B Testing
A/B Testing is a critical component in determining which PPC ads are most effective for your primary care practice.
Conversion Tracking and Reporting
Which ads are providing the best results for your business? With conversion tracking, we can determine which ads are generating the highest ROI so you know where to focus your efforts.
Demographic Targeting
Our PPC experts ensure that your ads are seen by a targeted audience to increase conversions.
Keyword Monitoring
We work continuously to determine which keywords are most effective in your PPC ads.
Benefits of PPC Campaigns
There are benefits to leveraging PPC advertising in your digital marketing campaigns, including:
Precise Audience Targeting – PPC is the only way to target a very specific audience.
Higher Conversion Rate – With more precise targeting, PPC campaigns often offers a higher conversion rate than other digital marketing strategies.
Boosted Position in Search Results – Gain the perceived endorsement that comes with a high position on the search engine results page!
TheeDigital's PPC team has had extensive experience in developing campaigns for a variety of industries, including primary care practices since 2004. We can create unique, effective campaigns to fit just about any marketing budget.
We hired TheeDigital to help us build our nonprofit organization's site. They were extremely organized, responsive, and did an excellent job of bringing our vision to fruition.
Amanda West
Co-Founder/VP of Education
Empower All
Our new website is much more interactive and completely mobile friendly. Immediately, we saw an increase in traffic to our website as well as an increase in people contacting us from the website. We're ranking on search engines for our main keywords – some on the top page! The TheeDigital team truly listens to our requests and offers impactful marketing advice.  We are very pleased with the traffic to our website and TheeDigital's marketing efforts!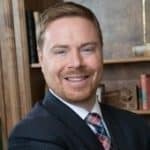 Gib Irons
Attorney
Irons & Irons Law Firm
Everything looks fantastic, I cannot express how pleased we are with both sites (Strategic Systems and CEI). You all have done a fantastic job!
Anna Groblewski
Sales, Marketing and Events Coordinator
CEI – The Digital Office
Finally, a dream of many generations of the IUPAC community has materialized. First "aesthetical" impression – BEAUTIFUL.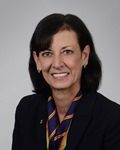 Lynn Soby
Executive Director,
IUPAC

Thanks to TheeDigital's search engine marketing efforts we have been able to sustain high rankings on Google and provide better user experience.
Carson Thorn
Owner, C. E. Thorn, CPA, PLLC
Carson Thorn CPA
TheeDigital designed our website for which they won an award. They have been great at getting content to our website that is timely, relevant and driving traffic to our site. All the staff have been a pleasure to work with, to offer helpful suggestions and to keep us informed.
Jeffery Cooper
CPA, Managing Member
Steward Ingram Cooper PLLC
Contact Our PPC Experts
Call 919-341-8901 or complete the form below to see how our web design and digital marketing services can grow your pest control business.
Fields marked with an asterisk (*) are required.
Your information is collected for the sole purpose of providing services described on this website.
Your private information is held in strict confidence. We will never release, share or sell your information to any other entities. We hate spam too!