SEO for Law Firms, Lawyers, and Attorneys
Effective search engine optimization services to help you gain visibility, generate leads, and grow your legal practice
Your ideal clients are online searching for the legal services you provide, but if they don't see your law firm among the leading results, they're going to settle for one of your competitors. Fortunately, with search engine optimization, your law firm's website can climb the ranks and show upfront and centre among the search engine results, generating more traffic to your website, not your competition.
Because of the volume of attorneys, climbing the ranks requires a proven strategy in order to make an impact. Founded in 2004, TheeDigital has been at the forefront of SEO for law firms, and we know how to rise to the task to overcome low rankings. Our marketing team blends content marketing, technical optimization, and off-site methods into a strategy that increases your visibility.
Our Law Firm SEO Successes
Irons & Irons Law Firm
WordPress Website for a Fast Growing, Multi-Location Law Firm
TheeDigital built this new website on WordPress with a highly customized design that made it easy for visitors to find the information they needed.
122%
Increase Mobile Traffic
Capital Criminal Defense
Custom Web Design and SEO for Criminal Defense Attorneys
Discover how a custom law firm website design and SEO services helped these criminal defense attorneys attract more clients.
175%
Increase in Organic Traffic
Legal SEO Services
For All Practice Areas
We partner with law firms from all practice areas and will optimize your law firm website for your specific legal niche, including:  
Personal Injury

Criminal Defense

Estate Planning

Eminent Domain

Divorce & Family Law
Our Approach to Law Firm SEO
Google's algorithm ranks law firm websites based on a variety of factors and at TheeDigital, we take a comprehensive approach to SEO. Learn about our process, how we improve your rankings and bring you more clients:
Strategy
Before we start optimizing your website, our marketing strategists meet with you to learn about your law firm and your goals to determine the best strategy for your practice. As long as you're our client, you'll have a dedicated marketing team working to develop and execute your site's strategy. We'll look at your current traffic to see what is working and what we can improve on. This includes in-depth keyword research to see which keywords would be most beneficial for your practice
Competitive Research
As part of our strategy, we'll perform in-depth competitor research to see what your competition is ranking for. We'll use this information to devise a strategy to outrank them.
On-Page SEO
With on-page, or on-site, optimization, we use your keywords to create content like service pages, lawyer bios, and blog posts. Our content writers use extensive research to create content that ranks and converts.
Off-Page SEO
With off-page search engines activities like link building, social media marketing, and local citations, we build your online presence and further improve your rankings.
Reporting
In addition to your real-time reporting dashboard, which you can check at any time, you'll receive a monthly report from your marketing strategist. This report details your traffic, leads, conversions, and the goals achieved over the past month. This lets you know how your website is performing and allows you to see your growth month over month. This report also allows us to see areas to improve and make recommendations to tweak your site's strategy so you're always seeing results.
Benefits of SEO for Law Firms
Increase Visibility
An overwhelming majority of people choose law firms from the first few search engine results pages.
Improve Credibility
High-ranked websites are seen as being leaders in the industry and more credible than lower-ranked options.
Improve Lead Quality
We tailor your lawyer SEO efforts to connect with your ideal clients so you'll get better quality leads.
Bar Compliant SEO
We understand the ABA and state bar requirements for marketing and ensure compliance.
Ethical White Hat SEO
We don't take shortcuts to raise your rankings, we use industry best practices to do it the right way.
Outrank Competition
Take over the top spot in Google search results and outrank your competitors, taking their traffic and leads.
Local Law Firm SEO Builds Your Law Firm
Your law firm is serving a specific geographic area, but if your website isn't optimized locally, you don't just lose out among the list of organic search results, you lose on Google Maps as well.
The three leading local results in a search for law firms in an area are highlighted in a "3-Pack" list with map targeting and added details, giving those law firms an extraordinary advantage. Our marketing team is dedicated to getting your law firm the advantage, so we include location information and details throughout your website to leverage local SEO.
Our Law Firm SEO Services
Google's algorithm ranks websites based on a variety of factors and at TheeDigital, we take a comprehensive approach to SEO.
SEO Strategy
For the best results, we tailor our SEO strategy to your unique practice. We sit down with you to learn more about your law firm, including your ideal clients, practice areas, geographic targets, and goals. We'll dig into keyword research, analytics, competitor information and more to create a plan that will make a powerful impact on your search engine ranking and the quality of traffic you're receiving.
Competitive Research
As part of our strategy, we'll perform in-depth competitor research. We look at what they're ranking for, what your differentiators are, and how we can leverage our strategy to push past them in the ranking results.
On-Page SEO
On-page or on-site SEO means we are improving your website with optimized content to include your keywords and drive traffic to your service pages, attorney pages, and blogs. Our professional copywriters create high-quality content that increases your ranking results as well as shows your law firm as a trusted authority in your industry to increase conversions and leads.
Off-Page SEO
We'll go off your page to build valuable links to your website, create a strong presence on social media, and build local citations. This increase in your digital presence will support and improve your rankings as well as grow your name recognition online.
Reporting
You'll have a real-time reporting dashboard you can check at any time, plus, you'll receive an in-depth report each month from your personal marketing strategist. This report details your traffic, leads, conversions, and the goals achieved over the past month so you know how your law firm's website is performing and see your growth month over month. This report also allows us to see areas of opportunity so we can continually increase leads to your website.
Unique Content
Many SEO agencies use templated content and repeat blog posts and service pages for their clients. We write SEO-friendly content that is never repeated for all of our clients. This means any business that works with us always gets unique content that isn't on anyone else's website. This not only helps the website rank higher on Google, but it also looks better to your prospective clients when they read content that is unique to your law firm.
Bar Compliant SEO Strategies
Ethical practices are essential for law firms, and this includes marketing practices. The American Bar Association and state bar associations have strict rules on how a law firm can advertise and market its services.
TheeDigital is well-versed in these guidelines and maintains strict compliance to prevent warnings and sanctions on your website.
Our new website is much more interactive and completely mobile friendly. Immediately, we saw an increase in traffic to our website as well as an increase in people contacting us from the website. We're ranking on search engines for our main keywords – some on the top page! The TheeDigital team truly listens to our requests and offers impactful marketing advice.  We are very pleased with the traffic to our website and TheeDigital's marketing efforts!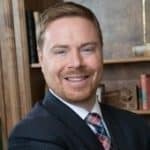 Gib Irons
Attorney
Irons & Irons Law Firm
TheeDigital got the details right. The color scheme on the homepage projects the accessibility and experienced messages, and the font is very easy to read. Plus, the site is mobile-friendly. So, it allows us to connect with more potential clients.
Andrew Sandman
Attorney
Capital Criminal Defense
This is very special work that you and your entire team do at a very sensitive time for grieving clients. Keep up the excellent work.
Gertie
Schweizer & Associates
Like most professionals and small business owners, I spend all my time taking care of my clients and attending to my professional and business responsibilities. I don't have time to learn web design and SEO strategies. I called TheeDigital. They designed and launched a professional looking website for my practice. Once the site was up, TheeDigital continued to help me with optimization and social media marketing to drive more potential clients to my site. All the staff at TheeDigital are excellent and have done a fantastic job. I would recommend them to everyone.
Hank Doyle
Attorney & Founder
The Doyle Law Offices
Frequently Asked Questions About SEO for Law Firms
Do I Need to Change My Domain to .law or .lawyer?

No. There is no SEO value in changing your domain to .law or .lawyer. We always recommend using '.com' because it is the standard domain, making it easier for potential clients to remember.
If My Website Ranks Well, Why Do I Need Law Firm SEO Services?

Search engines are continually scanning websites and updating their search engine rankings. While your site may be ranking well now, SEO is a long-term strategy and your site needs ongoing maintenance, updates, and refreshing to keep the top spot.
How Do I Measure SEO Success?

There are several ways to measure SEO for law firms using several different methods. Mainly, we look at keyword rankings, the number of clicks your website receives, and the length of time a user stays on your website once they arrive. Most importantly, when SEO works, you'll start getting more leads from higher-quality prospective clients.
Will SEO Affect the Design of My Website?

No, but it will improve how your website performs. Google looks at page load speed, mobile functionality, and other technical factors in their ranking criteria, so we make those factors just as high a priority as keywords and content. However, the design itself will remain the same.
What Are the Next Steps?

Ready for more leads and clients? We're here to help. Contact us by calling 919-371-5872 or get your free site audit!
Increase Your Visibility with SEO for Law Firms
Call us at 919-341-8901 or fill out the form to talk to our team today.
Fields marked with an asterisk (*) are required.
Your information is collected for the sole purpose of providing services described on this website.
Your private information is held in strict confidence. We will never release, share or sell your information to any other entities. We hate spam too!