PPC for Attorneys, Lawyers & Law Firms
Targeted paid advertising campaigns to drive leads and grow your practice.
Do You Want To Get More Leads Through Your Law Firm Website?
Your law firm has a reputation for excellence and a track record for success. If this success means you're ready to bring in more clients and grow your firm, it's time to consider adding law firm PPC ads into your marketing strategy.. Investing in pay-per-click advertising is a smart, effective way to drive more traffic to your law firm's website, get higher quality leads, and ultimately, gain more clients.
As a Google Premier Partner and Microsoft Ads Professional, TheeDigital has the experience and knowledge necessary to build and manage a PPC campaign that gets the results you want while keeping costs manageable.
Our Successful Law Firm PPC Clients
Irons & Irons Law Firm
WordPress Website for a Fast Growing, Multi-Location Law Firm
TheeDigital built this new website on WordPress with a highly customized design that made it easy for visitors to find the information they needed.
122%
Increase Mobile Traffic
Capital Criminal Defense
Custom Web Design and SEO for Criminal Defense Attorneys
Discover how a custom law firm website design and SEO services helped these criminal defense attorneys attract more clients.
175%
Increase in Organic Traffic
The Doyle Law Group
Custom WordPress Web Design and SEO for a Law Firm
TheeDigital provided legal web design and SEO for The Doyle Law Group's Raleigh-Durham attorneys, resulting in over 200% more leads year-over-year.
90%
New Users from Organic Traffic
Our Law Firm PPC Services
We are a Google Premier Partner and have Bing Ads Professional accreditation, making us highly qualified to manage your campaigns.
Ad Development
Meet with our PPC experts to discuss your budget, your goals, and services you'd most like to drive traffic to.
Campaign Management
We'll check in on your campaigns daily to see how they're performing and make sure you're getting the most ROAS possible.
Advanced Targeting
Target keywords, geographic locations, interests, and key demographics to get the most qualified leads possible.
Detailed Reporting
Receive a detailed monthly report on the performance of your PPC campaigns.
Understanding PPC Advertising for Law Firms
If you haven't used pay-per-click advertising for your law firm, this is an advertisement that you only pay for when someone clicks on the ad. Relevant keywords are chosen and maximum bids are set so that when a search is performed and you have a winning bid, your ad gets top placement above search results. In a highly competitive market, this increase in visibility with targeted ad campaigns is incredibly effective and offers one of the best returns on investment in marketing.
The most popular law firm PPC platform is Google Ads, but Microsoft Advertising (formerly Bing Ads) is also a great option to reach prospective clients. Social media advertising, such as sponsored posts on Instagram and Facebook also fall under pay-per-click ads.
How PPC Compliments Your SEO Strategy
If you're already using SEO services to get your firm's website to the top of the search results, pay-per-click advertising can work in conjunction to increase your search engine presence, increase visibility, and improve awareness of your brand.
With both strategies in place, you'll see more qualified traffic to your website and leads that are more likely to convert into clients.
Search Ads
Search ads are located at the top and bottom of search engine results. These look like organic search results except for a small "Ad" icon. Search ads are highly effective because they capture your searcher's intent.
Display Ads
Display network ads are not shown in the search results, but on an advertising network across multiple sites and services like YouTube and Gmail (for Google Ads.) They are not as effective at gaining instant results, but they are great for building brand awareness.
Social Media Ads
Running ads on social media networks like Facebook, Linkedin, and Instagram can be highly effective – if they're done correctly. We work to create social media ads that campaigns that appeal to your target audience and align with your firm's goals.
Video Ads
With Google Ads, you have the ability to create video ads that will be shown on YouTube. Just like the other ad types, we can target key demographics, interests, and geographic locations.
We Are Google Ads Certified Specialists!
We have the experience and knowledge necessary to run successful PPC advertising for law firms. As a Premier Google Partner, each member of our marketing team is Google Ads Certified, so you can feel confident in our commitment to delivering optimal performance and leveraging Google Ads to the fullest potential.
Our Clients Love Working With Us!
Everything looks fantastic, I cannot express how pleased we are with both sites (Strategic Systems and CEI). You all have done a fantastic job!
Anna Groblewski
Sales, Marketing and Events Coordinator
CEI – The Digital Office
TheeDigital designed our website for which they won an award. They have been great at getting content to our website that is timely, relevant and driving traffic to our site. All the staff have been a pleasure to work with, to offer helpful suggestions and to keep us informed.
Jeffery Cooper
CPA, Managing Member
Steward Ingram Cooper PLLC
Finally, a dream of many generations of the IUPAC community has materialized. First "aesthetical" impression – BEAUTIFUL.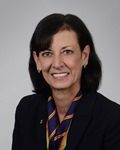 Lynn Soby
Executive Director,
IUPAC

Thanks to TheeDigital's search engine marketing efforts we have been able to sustain high rankings on Google and provide better user experience.
Carson Thorn
Owner, C. E. Thorn, CPA, PLLC
Carson Thorn CPA
Our new website is much more interactive and completely mobile friendly. Immediately, we saw an increase in traffic to our website as well as an increase in people contacting us from the website. We're ranking on search engines for our main keywords – some on the top page! The TheeDigital team truly listens to our requests and offers impactful marketing advice.  We are very pleased with the traffic to our website and TheeDigital's marketing efforts!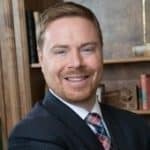 Gib Irons
Attorney
Irons & Irons Law Firm
We hired TheeDigital to help us build our nonprofit organization's site. They were extremely organized, responsive, and did an excellent job of bringing our vision to fruition.
Amanda West
Co-Founder/VP of Education
Empower All
Are your ads compliant with the American Bar Association?

Yes. Because we specialize in law firm marketing, we're familiar with the regulations the American Bar Association (ABA) and each state bar association places on the way that law firms can advertise their services. We ensure that all ads are ABA-compliant so you never have to worry about warnings or fines from these professional organizations.
How effective is PPC?

PPC is one of the most effective digital marketing strategies because it can provide nearly instant results. It also allows you to target users that you might not be able to reach through SEO. This is especially true with display ads, since they are displayed on a variety of sites across the web.
How much does PPC cost?

You set your PPC budget and we'll do the rest. Our management fees are dictated by your budget.
How long before I see ROI?

PPC works relatively quickly. Our clients see an increase in traffic almost immediately and conversions start climbing soon after the ads are live. To understand the true ROI of any marketing campaign, it's recommended that we integrate with your existing CRM and marketing automation tool.
How do I get started?

To start running PPC ads for your law firm, give us a call at 919-341-8901!
Ready To Get More Leads From Your Law Firm's Website?
Get more out of your paid advertising campaigns when you partner with TheeDigital. Call 919-341-8901 or message us to get a free PPC audit from a qualified Google Ads expert.
Fields marked with an asterisk (*) are required.
Your information is collected for the sole purpose of providing services described on this website.
Your private information is held in strict confidence. We will never release, share or sell your information to any other entities. We hate spam too!