Fayetteville SEO Agency / Search Engine Optimization
We are an SEO agency providing organic optimization services such as local, nationwide and ecommerce search engine optimization in the Fayetteville area.
Amplify Your Business!
Gain Quality Website Visibility with Competitive Fayetteville SEO Services
One of the most important aspects of web design and internet marketing is ensuring your business or organization's website is easily found in search engines. In order to rank high on Google, your website needs search engine optimization, or SEO. Whether you have a small start-up or a large business, we can help.
We serve organizations in Fayetteville and the surrounding areas including Spring Lake, Hope Mills, and Silver City. Our internet marketing agency has a team of SEO experts who know exactly what Google, Bing, and other search engines require from top-ranking websites. Using that expertise, we implement a strategy tailored to rank highest in search results using the keywords your customers are searching for.
How to Create Effective SEO Content in Fayetteville
If you're seeking to be highly visible in your industry and drive organic traffic to your website, you have to be a top-ranking result. That's why it's crucial to make SEO a part of your internet marketing strategy. TheeDigital specializes in crafting optimized content that will launch your Fayetteville business to the top of search results by doing a deep-dive into your website to look for the best opportunities to improve your SEO.
Our Fayetteville SEO Firm Can Optimize Your Website by:
Strengthen Your Brand
Crush your competitors, rank higher on search engines, and dominate your local market.
Drive New Business
Attract your online audience and engage promising prospects through different channels.
Increase ROI
Optimize your website for conversions and increase your bottom-line.
Boost Online Leads
Help customers find your business easier when they're searching for your services.
Google and other search engines have precise algorithms that crawl through websites, scoring them on over 200 separate factors, from keyword usage and relevancy to site speed and organization. Google weighs each factor differently. Keyword usage, site structure, and mobile optimization are a higher priority than, for example, image descriptions.
The algorithms score websites so when someone searches a specific keyword, the most relevant, optimized page comes up first, followed by the second-highest score for that keyword, and so forth. One factor that often goes ignored is the need for fresh, updated content. Google, and other search engines, seek new content on websites, which is where blogging and adding new pages can ensure a business maintains its top rank.
I have enjoyed working with TheeDigital on multiple websites, everyone has been always professional and easy to work with.
Gabe Torres
Vice President
Eagle Carports

Thanks to TheeDigital's search engine marketing efforts we have been able to sustain high rankings on Google and provide better user experience.
Carson Thorn
Owner, C. E. Thorn, CPA, PLLC
Carson Thorn CPA
Our new website is much more interactive and completely mobile friendly. Immediately, we saw an increase in traffic to our website as well as an increase in people contacting us from the website. We're ranking on search engines for our main keywords – some on the top page! The TheeDigital team truly listens to our requests and offers impactful marketing advice.  We are very pleased with the traffic to our website and TheeDigital's marketing efforts!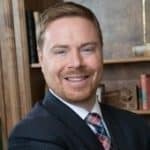 Gib Irons
Attorney
Irons & Irons Law Firm
Everything looks fantastic, I cannot express how pleased we are with both sites (Strategic Systems and CEI). You all have done a fantastic job!
Anna Groblewski
Sales, Marketing and Events Coordinator
CEI – The Digital Office
TheeDigital designed our website for which they won an award. They have been great at getting content to our website that is timely, relevant and driving traffic to our site. All the staff have been a pleasure to work with, to offer helpful suggestions and to keep us informed.
Jeffery Cooper
CPA, Managing Member
Steward Ingram Cooper PLLC
Finally, a dream of many generations of the IUPAC community has materialized. First "aesthetical" impression – BEAUTIFUL.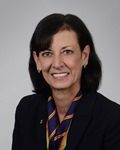 Lynn Soby
Executive Director,
IUPAC
We hired TheeDigital to help us build our nonprofit organization's site. They were extremely organized, responsive, and did an excellent job of bringing our vision to fruition.
Amanda West
Co-Founder/VP of Education
Empower All
Hire Us to Bring Your Website to the Top of Search Engines in the Fayetteville Area
Call 877-341-8901 today or fill out our form below to set up a consultation for a complimentary SEO audit.
Fields marked with an asterisk (*) are required.
Your information is collected for the sole purpose of providing services described on this website.
Your private information is held in strict confidence. We will never release, share or sell your information to any other entities. We hate spam too!