Internet Marketing Agency in Wake Forest
TheeDigital is an internet marketing agency in North Carolina specializing in SEO, PPC marketing, email marketing, social media marketing.
Build Your Brand Online with Our Award Winning Marketing Strategies
We are a full-service internet marketing agency that works with businesses of all sizes develop strategies to increase leads and sales, and elevate online reputations. Our specializations include, search engine optimization, paid search marketing, social media, and email marketing for organizations in Wake Forest and surrounding areas.
We're a team of internet marketing experts who are passionate about what we do. We use proven white hat strategies to improve the quality and quantity of your leads to generate more sales. Our innovative marketing techniques, that, when implemented by our experienced team, can transform your organization and establish your brand as a leader in your industry.
Google Penalty Recovery
Google's penalties are real and can greatly impact your search ranking. Our team at TheeDigital are experts at restoring your websites so that you can still show up on the first page of search engine results pages.
Email Marketing / Newsletters
Our expert email marketers will craft enticingly clickable headlines and heat-mapping high impact locations for a call-to-action. We even manage the analytics, so you won't miss even one potential lead.
Content Marketing & Copywriting
A content marketing strategy drives website traffic. Our professional digital copywriters craft content that expertly portrays your company's personality, brand, and vision, while also boosting SEO with keyword rich copy.
Social Media Marketing
Increase your company's presence on social media. Directly connect with your target audience, build customer loyalty, and boost your brand presence.
Online Reputation Management
You could be losing clients to inaccurate details provided by Google, Yelp, or other review sites. We can ensure correct information and push positive reviews to show up first in search results.
Internet Marketing Consulting
TheeDigital's team of digtial marketing professionals work with you to form a customized and effective internet marketing strategy to fit your needs.
Search Engine Optimization (SEO) is ow search engines determine if your site will show up at the top of search engine rankings.
Our experienced internet marketing team will research your highest performing keywords and will implement them on your site to draw traffic and efficiently engage users. Effective white-hat SEO will effectively drive more site visits and improve your overall ROI on your website.
Pay-Per-Click Advertising (PPC)
It's important that your website show up amongst the highest ranking sites in results. One of the fastest and more effective way to do this is PPC advertising.
A quality PPC strategy includes targeting your most important and profitable keywords and creating enticing ads that will drive visitors to your site as they are actively searching for your products and services. Our extensive research and analysis will ensure cost efficient and productive campaigns.
We hired TheeDigital to help us build our nonprofit organization's site. They were extremely organized, responsive, and did an excellent job of bringing our vision to fruition.
Amanda West
Co-Founder/VP of Education
Empower All
Our new website is much more interactive and completely mobile friendly. Immediately, we saw an increase in traffic to our website as well as an increase in people contacting us from the website. We're ranking on search engines for our main keywords – some on the top page! The TheeDigital team truly listens to our requests and offers impactful marketing advice.  We are very pleased with the traffic to our website and TheeDigital's marketing efforts!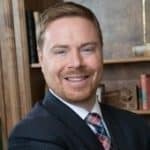 Gib Irons
Attorney
Irons & Irons Law Firm

Thanks to TheeDigital's search engine marketing efforts we have been able to sustain high rankings on Google and provide better user experience.
Carson Thorn
Owner, C. E. Thorn, CPA, PLLC
Carson Thorn CPA
TheeDigital designed our website for which they won an award. They have been great at getting content to our website that is timely, relevant and driving traffic to our site. All the staff have been a pleasure to work with, to offer helpful suggestions and to keep us informed.
Jeffery Cooper
CPA, Managing Member
Steward Ingram Cooper PLLC
I have enjoyed working with TheeDigital on multiple websites, everyone has been always professional and easy to work with.
Gabe Torres
Vice President
Eagle Carports
Finally, a dream of many generations of the IUPAC community has materialized. First "aesthetical" impression – BEAUTIFUL.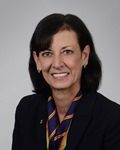 Lynn Soby
Executive Director,
IUPAC
Everything looks fantastic, I cannot express how pleased we are with both sites (Strategic Systems and CEI). You all have done a fantastic job!
Anna Groblewski
Sales, Marketing and Events Coordinator
CEI – The Digital Office
Contact TheeDigital for a Digital Marketing Quote
Call us at 877-341-8901 or fill out the form below to talk with one of our internet marketing experts.
Fields marked with an asterisk (*) are required.
Your information is collected for the sole purpose of providing services described on this website.
Your private information is held in strict confidence. We will never release, share or sell your information to any other entities. We hate spam too!