PPC / Google Ads Management for Optometrists and Eye Care Practices
Looking to boost traffic to your optometrist office website? PPC Advertising will give the ROI you are looking for.
Looking to Increase the Quality Leads to Your Eye Care Business?
In a highly-competitive industry like Optometry and Eye Care marketing, Pay-Per-Click (PPC) advertising, or paid search, is one of the most effective strategies for promoting your optometry practice. If done right, PPC can start driving qualified and interested customers to your website instantly.
At TheeDigital, our PPC strategists are experts in developing campaigns to generate qualified leads and ensure that you receive a great return on investment. We achieve that by continuously monitoring and optimizing the campaigns to ensure we are receiving the desired results.
Our Optometry PPC Services Increase Conversions
Turning your website visitors into new customers is what our Pay-Per-Click (PPC) advertising services are meant to do for your business with precision and accuracy. The following is what included in the service:
Campaign Creation
We create campaigns using popular keywords and attractive landings pages.
PPC Campaign Management
We continusly optmize the campaign to achive the desired return on investment (ROI)
Bid Strategy
We work towards decresing the price per click while still receving quality leads.
Keyword Research
We research and implement keywords thats our main target search online.
Landing Page Creation
We build and optimize landing pages that have enticing content and proper call to action placement.
Detailed Reporting
Monthly reporting will be provided with all the results for the month.
Google Ads and Bing Ad Certified
TheeDigital optometrist and eye care practice PPC experts understand your unique business needs and apply these understandings to your PPC campaign. We are a Premier Google Partner with AdWords certified marketers, Bing Ads certified specialists, and we have been helping optometry clients with text ads, display ads, remarketing ads and video ads since 2004.
Our optometry marketing experts utilize their understanding to make sure that your ad extensions, targeting options, and bid strategies maximize PPC performance for your specific sub-target within the eye care marketing industry. Whether you're focused on eye exams, Lasik surgery, or dry eye treatments, TheeDigital's PPC experts can help you.
What is Pay Per Click (PPC)?
Unlike optometry SEO, which aims to increase your organic rankings, pay-per-click (PPC) advertising can give you instant access to the top of the search engines. PPC is a proven advertising approach that helps optometrists grow eye care practices. Offices will run an ad online and then pay a fee each time the ad is clicked. The goal of PPC advertising is to run an extremely targeted campaign that will provide your with the conversions you are looking for.
PPC offers the ability to target your ideal online audience based on a wide range variables while giving you the ability to create a bid strategy that provides ample control over your advertising costs. These variables include what your potential clients are searching for, how far they are from your eye care office, their age, and much more. Due to the granularity of the variables involved in PPC, optometrists agree Pay-Per-Click offers eye care practices the most measurable channel in which to reach new prospects, increase their visibility, and dominate their competitors. PPC platforms such as Google, Bing, and Facebook provides hundreds of different reports, and metrics to help you get the most out of the your investment into PPC.
Benefits of PPC Services
Our goal is to help your practice grow exponentially and bring in the highest ROI (return on investment) for your eye care practice. The following is what to expect from our PPC services:
Instant access to the top of the search engines
Abilities to extend our research beyond search to the display network, video network, email ads, and more
Precise tracking putting you in control
Advanced targeting for maximum conversions
A knowledgeable and friendly staff dedicated to your success
I have enjoyed working with TheeDigital on multiple websites, everyone has been always professional and easy to work with.
Gabe Torres
Vice President
Eagle Carports
Everything looks fantastic, I cannot express how pleased we are with both sites (Strategic Systems and CEI). You all have done a fantastic job!
Anna Groblewski
Sales, Marketing and Events Coordinator
CEI – The Digital Office
Finally, a dream of many generations of the IUPAC community has materialized. First "aesthetical" impression – BEAUTIFUL.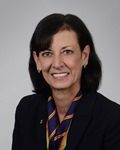 Lynn Soby
Executive Director,
IUPAC
We hired TheeDigital to help us build our nonprofit organization's site. They were extremely organized, responsive, and did an excellent job of bringing our vision to fruition.
Amanda West
Co-Founder/VP of Education
Empower All
TheeDigital designed our website for which they won an award. They have been great at getting content to our website that is timely, relevant and driving traffic to our site. All the staff have been a pleasure to work with, to offer helpful suggestions and to keep us informed.
Jeffery Cooper
CPA, Managing Member
Steward Ingram Cooper PLLC
Our new website is much more interactive and completely mobile friendly. Immediately, we saw an increase in traffic to our website as well as an increase in people contacting us from the website. We're ranking on search engines for our main keywords – some on the top page! The TheeDigital team truly listens to our requests and offers impactful marketing advice.  We are very pleased with the traffic to our website and TheeDigital's marketing efforts!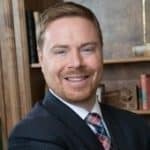 Gib Irons
Attorney
Irons & Irons Law Firm

Thanks to TheeDigital's search engine marketing efforts we have been able to sustain high rankings on Google and provide better user experience.
Carson Thorn
Owner, C. E. Thorn, CPA, PLLC
Carson Thorn CPA
Trust TheeDigital with Your Optometry Practice's PPC Management
TheeDigital Marketing Team
TheeDigital's marketing team has experience, passion, and the results to prove it. As a diverse team of PPC experts, we know exactly how to help you grow your eye care practice by getting the most out of paid search. We have experience working optometrists, we understand the ins-and-outs of eye care best practices and can make sure your website gets the visitors and leads that you are looking for.
No Long Term Contracts
Our main priority is to achieve the desired results for your eye care business. For that reason, we don't believe in forcing you to sign a long term contract. We want you to work with us for many years because you are receiving quality leads and witnessing the high performance. Call us at 919-341-8901 or send us a message using the contact form below to discuss your project with one of our PPC strategists.
Request a Free PPC Audit for your Eye Care Business
Gain immediate access to the top of the search results and drive sales with PPC advertising. Call [Phone] or fill out the form below today.
Fields marked with an asterisk (*) are required.
Your information is collected for the sole purpose of providing services described on this website.
Your private information is held in strict confidence. We will never release, share or sell your information to any other entities. We hate spam too!