PPC Advertising for Nonprofit Organizations
Launch your NPO to the top of the search results with PPC campaign management from TheeDigital.
PPC Ads Puts Your Nonprofit Front and Center of Potential Donators
Search engines can be a leading source of traffic for a nonprofit organization's website, but if you're struggling to reach the top ranked spots, you are missing out. While SEO can move your site up gradually, a well-managed pay-per-click advertising campaign can launch your nonprofit to the top of search results and get your ads directly in front of your target audience.
At TheeDigital, we have experienced PPC ad managers who blend in-depth keyword research with smart bid strategies to ensure you get more clicks to your website from the traffic you want.
Benefits of Paid Search Ad Management for Nonprofits
Improve Targeting
Reach specific demographics and locations with a customized campaign that lets you focus on your target audience.
Reach Your Audience
Inspire people to click your ads with dynamic ad copy that shares your message and your mission.
Reduce Marketing Costs
By only paying for engagement, PPC ads offer a high return on investment compared to other marketing tools.
Stay At The Top
With your website front and center, you're able to continually draw new, targeted audience to your website.
Pay Per Click Advertising for Nonprofits
Pay-per-click advertising is a highly effective way to reach your audience, though most nonprofits don't leverage this strategy. Text or display ads are placed in visible locations on search engine results pages or along the margins or within the body of website pages. These ads show up to an audience you specify to ensure only your ads are going to a qualified audience of prospective donors, volunteers, or clients. Regardless of how often an ad is displayed, you only pay when someone clicks on it.
Our digital marketing team will sit down with you to determine your goals and create an effective ad strategy that works with your budget in order to reach your audience.
Google Ads Certified Specialists
Our paid search specialists are Google Ads Certified and TheeDigital is a proud Google Partner.
We have in-depth knowledge of PPC ad best practices and are dedicated to ensuring your campaigns meet performance goals while sharing your message and mission in a way that drives traffic to your website.
Our PPC Campaign Management Services
We produce comprehensive paid search campaign management services to ensure that your campaign is successful across numerous platforms in order to reach as broad an audience as possible. 
Paid Search Advertising

Microsoft Ads Creation

Call Tracking

Landing Page Optimization

Social Media Advertising

Facebook Remarketing

Conversion Tracking

Google Ads Creation

Keyword Monitoring

A/B Testing

Demographic Targeting
Hear from Our Satisfied Clients
We hired TheeDigital to help us build our nonprofit organization's site. They were extremely organized, responsive, and did an excellent job of bringing our vision to fruition.
Amanda West
Co-Founder/VP of Education
Empower All
Finally, a dream of many generations of the IUPAC community has materialized. First "aesthetical" impression – BEAUTIFUL.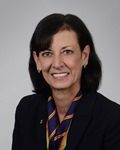 Lynn Soby
Executive Director,
IUPAC
Our website is now our primary communication vehicle for the public and for our members, and we have over 9,000 supporters in our database
MPS Society
National MPS Society
We worked with TheeDigital on a corporate website redesign and were impressed by the team's ability to quickly transform our ideas into a beautiful, functional website. As changes came up throughout the development process, they were flexible and found ways to deliver on those changes without increasing the scope. If you have a solid idea of the website you want, TheeDigital is a great partner to build it.
Claire Puncer
Marketing and Communications Manager
Institute for Defense and Business
Working with Tevan on the brand new Triangle Land Conservancy website was fantastic. He effectively guided the project from beginning to end by listening closely to our needs and concerns and providing professional, creative solutions. I would recommend TheeDigital to anyone, especially nonprofits, looking for an eye-catching and impactful web design that's also very functional!
Diana Hackenburg
Communications Manager
Triangle Land Conservancy
Get Started with Managed PPC Ad Campaign Services
To learn how paid search advertising can benefit your organization, speak with a digital marketing pro today at 919-341-8901 or fill out the form below to get started.
Fields marked with an asterisk (*) are required.
Your information is collected for the sole purpose of providing services described on this website.
Your private information is held in strict confidence. We will never release, share or sell your information to any other entities. We hate spam too!