Digital Marketing for Nonprofit Organizations
We provide comprehensive digital marketing services for nonprofits to increase your visibility and share your mission.
Stand Out in the Digital Space and Build Momentum for Your Mission
You and your team are working to get your message out so you can serve more people, attract more donors, and build your team of employees and volunteers. As your strategy partner, TheeDigital's internet marketing agency can reduce your workload while securing the results you need. We specialize in building your online presence, increasing your visibility in digital spaces, and driving traffic to your website so your audience can learn more about your organization and you can start building connections.
From our user-friendly, custom websites that elevate your nonprofit and make a powerful first impression to ongoing marketing strategies that continually expose your organization to a wider audience, we're dedicated to helping you share your message and impact more lives.
The Arc of North Carolina
Custom Web Design and SEO for a Non-Profit Agency in North Carolina
The Arc of NC needed an ADA-compliant website that could quickly connect users with life-changing resources. See the impact that a website redesign can have!
15.91%
Increase in Organic Traffic
Empower All
Custom Web Design for an Education and Social Equality Non-Profit
Discover how TheeDigital created an easy-to-update WordPress website for this non-profit social equality education agency.
54.55%
Increase in Organic Search Traffic
ChemVoices
Web Development and SEO for a Non-Profit Business in Raleigh
Check out how TheeDigital worked with ChemVoices to build a custom website that is fast-loading, SEO-friendly, and looks great on mobile!
193%
Increase in Total Website Users
IUPAC
Custom Web Design and SEO for a Non-Profit Business in Raleigh
IUPAC is the world authority on chemical terminology and nomenclature. See how we redesigned their website to maximize user experience and engagement.
34%
Increase in direct traffic
National MPS Society
Custom Web Design and Ecommerce for a Healthcare Nonprofit
The MPS Society supports and advocates those affected by MPS and ML. Learn how we redesigned MPS Society's website to empower the organization to effectively promote awareness and raise funding for a cure.
38.10%
Increase in Referral Traffic
Institute for Defense and Business
WordPress Development and Web Design for a Nonprofit Educator
See how our development team created a website to empower the Institute of Defense and Business to achieve its business goals.
17.21%
Increase in Direct Traffic
Your website is often the first touchpoint a potential donor, volunteer, or client will have with your organization. We help you turn first impressions into strong connections with a website that highlights your mission and provides visual appeal while an excellent user experience and convenient layout.
Custom Responsive Websites
We excel in responsive websites that provide an amazing user experience across all types of screens and devices.
Optimized Content
We blend strategic keywords to increase visibility and drive traffic to your site with a powerful message to visitors.
Integrating Your Tools
Improve efficiency and operations with integrated tools including accounting and donor management software.
Online Forms
Connect more easily with prospective clients, donors, and volunteers with easy to use forms that go directly to your inbox.
Online Donations
Make it easy for new and existing supporters of your nonprofit to give with online donation gateways.
Registration & Appointments
Enable clients and volunteers to register with your nonprofit and book appointments directly through your website.
Testimonials
Share your success stories while providing powerful social proof that your organization is making a positive impact.
Live Chat
Chat support builds automatic engagement and answers questions quickly to improve service and user experience.
For people are seeking services or looking to connect with a nonprofit that aligns with their values, they're turning to search engines. We make it possible to increase your search engine ranking so your target audience of clients, donors, and volunteers can find you and not competing organizations. Our custom websites are optimized for search engine rankings so you'll get more visibility and a continuous stream of organic traffic directly to your website from a qualified audience.
Keyword Research
Local SEO
Conversion Optimization
Google Certified
Keyword Monitoring
Off-Site Optimization
Competitor Analysis
Advanced Reporting
Most nonprofits are failing to leverage paid search advertising, preferring more traditional avenues. However, paid search, also called pay-per-click advertising, moves your organization to the top of search engine results, expanding your audience and leading to immediate traffic to your website as soon as you launch your campaign. 
Keyword Research

Ad Content Writing

Budget Strategy

A/B Testing

Landing Page Optimization

Campaign Management

Advance Reporting with Conversion Tracking
We hired TheeDigital to help us build our nonprofit organization's site. They were extremely organized, responsive, and did an excellent job of bringing our vision to fruition.
Amanda West
Co-Founder/VP of Education
Empower All
Finally, a dream of many generations of the IUPAC community has materialized. First "aesthetical" impression – BEAUTIFUL.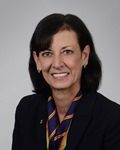 Lynn Soby
Executive Director,
IUPAC
Our website is now our primary communication vehicle for the public and for our members, and we have over 9,000 supporters in our database
MPS Society
National MPS Society
We worked with TheeDigital on a corporate website redesign and were impressed by the team's ability to quickly transform our ideas into a beautiful, functional website. As changes came up throughout the development process, they were flexible and found ways to deliver on those changes without increasing the scope. If you have a solid idea of the website you want, TheeDigital is a great partner to build it.
Claire Puncer
Marketing and Communications Manager
Institute for Defense and Business
Working with Tevan on the brand new Triangle Land Conservancy website was fantastic. He effectively guided the project from beginning to end by listening closely to our needs and concerns and providing professional, creative solutions. I would recommend TheeDigital to anyone, especially nonprofits, looking for an eye-catching and impactful web design that's also very functional!
Diana Hackenburg
Communications Manager
Triangle Land Conservancy
Are You Ready to Make a Broader Impact?
Our digital marketing services can elevate your organization to a new level. Call 919-341-8901 or fill out the form below to see how our web design and marketing solutions can help you meet and exceed your goals. 
Fields marked with an asterisk (*) are required.
Your information is collected for the sole purpose of providing services described on this website.
Your private information is held in strict confidence. We will never release, share or sell your information to any other entities. We hate spam too!