Web Design for Government Agencies
Build and increase your customer base with a beautifully designed government website.
Beautifully Designed Websites for Modern Government Agencies
The public relies on your website to gain information, find services, and make payments with ease, but if it's sluggish, hard to navigate, or not mobile-friendly, people will leave. They'll either call your office and take up time or go without doing what they need altogether.
TheeDigital specializes in professional web design and development for your government agency. With our team's help, your website can function as a digital branch of your office, making it possible for those in your community or county to find information easily, pay fees, and submit forms and applications. Best of all, with responsive web design, your website will function just as well on a smartphone as it does on a laptop.
Benefits of WordPress Web Design for the Public Sector
Easy to Update
Add pages, publish agency updates, and post images with ease.
SEO-Friendly
Ensure you're easy for the public to find with an optimized website.
Mobile-Friendly
Provide an excellent experience to visitors on all types of devices.
Increase Engagement
See more applications submitted, fees paid, and more to reduce your costs.
Understanding WordPress Web Design
At TheeDigital, we rely on WordPress to design and develop websites for government agencies. This platform allows our development team to integrate the tools you need while designing a modern, attractive website that's easy for your visitors to navigate and engage with.
WordPress websites are also designed for search engine optimization. By optimizing your website to easily be found in search engines, the people in your service area will see your website first, allowing them to access accurate information.
Website Integration All of Your Tools
As a government agency, your goal is to better serve the public while reducing costs. TheeDigital can integrate tools into your website that allow it to function as a digital branch office, allowing visitors to perform a variety of tasks and gain information without having to make a call or visit the office.
Our custom WordPress websites can include:
Appointment scheduling
Contact forms
Downloadable forms and content
Payment gateways to pay bills, fees, or fines
Event calendars
Website Updates and Maintenance Government Agencies
If your website is in need of a refresh to improve security, increase speed, and refresh the content, our development team can take care of that too. With access to your current website, we can update your website to improve user experience.
Our dynamic websites are designed to blend beauty and function. With a clean, modern appearance, visitors will appreciate the aesthetic, but this type of layout also makes navigating the site much more efficient. By updating your content with relevant content and updated information about your agency, visitors to your website will feel confident in your abilities.
Why Choose TheeDigital for Your Government Agency Website?
Since 2004, businesses and government agencies have relied on us for web design as well as ongoing digital marketing services. We are dedicated to helping you better serve the public, share vital information, and reduce your costs, in order for your operations to improve.
Everything looks fantastic, I cannot express how pleased we are with both sites (Strategic Systems and CEI). You all have done a fantastic job!
Anna Groblewski
Sales, Marketing and Events Coordinator
CEI – The Digital Office
TheeDigital designed our website for which they won an award. They have been great at getting content to our website that is timely, relevant and driving traffic to our site. All the staff have been a pleasure to work with, to offer helpful suggestions and to keep us informed.
Jeffery Cooper
CPA, Managing Member
Steward Ingram Cooper PLLC
Finally, a dream of many generations of the IUPAC community has materialized. First "aesthetical" impression – BEAUTIFUL.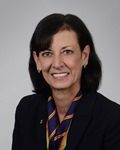 Lynn Soby
Executive Director,
IUPAC
We hired TheeDigital to help us build our nonprofit organization's site. They were extremely organized, responsive, and did an excellent job of bringing our vision to fruition.
Amanda West
Co-Founder/VP of Education
Empower All

Thanks to TheeDigital's search engine marketing efforts we have been able to sustain high rankings on Google and provide better user experience.
Carson Thorn
Owner, C. E. Thorn, CPA, PLLC
Carson Thorn CPA
Our new website is much more interactive and completely mobile friendly. Immediately, we saw an increase in traffic to our website as well as an increase in people contacting us from the website. We're ranking on search engines for our main keywords – some on the top page! The TheeDigital team truly listens to our requests and offers impactful marketing advice.  We are very pleased with the traffic to our website and TheeDigital's marketing efforts!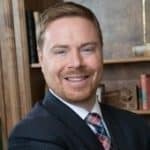 Gib Irons
Attorney
Irons & Irons Law Firm
The Arc of North Carolina
Custom Web Design and SEO for a Non-Profit Agency in North Carolina
The Arc of NC needed an ADA-compliant website that could quickly connect users with life-changing resources. See the impact that a website redesign can have!
15.91%
Increase in Organic Traffic
A Complete Assembly
Custom Web Design and Digital Marketing for a Custom Welding Company
Discover the difference a mobile-friendly website can make on branding and SEO!
Buy Manufacturers Direct
Custom Web Design and Ecommerce for a Construction Equipment Supplier
Buy Manufacturers Direct needed a modern website, SEO-friendly content, and a better site structure. Discover how we delivered.
99.22%
Increase in Total Website Traffic
Corporate Accommodations
Custom Web Design and WordPress Development for a temporary Housing Company
Read about how TheeDigital developed this lead-generation machine for this corporate property company and increased their leads by 65% in a year.
70.81%
Increase in Phone Calls
Empower All
Custom Web Design for an Education and Social Equality Non-Profit
Discover how TheeDigital created an easy-to-update WordPress website for this non-profit social equality education agency.
54.55%
Increase in Organic Search Traffic
Carolina Conduit Systems
Custom Web Design for a Construction Industry Client
Discover how TheeDigital created an easy-to-update website built on the WordPress CMS for this construction industry client in North Carolina.
Are You Ready to Better Serve the Public with an Improved Website?
To speak with an experienced digital marketing strategist, reach out to us today at 919-341-8901 or fill out the form below to get started.
Fields marked with an asterisk (*) are required.
Your information is collected for the sole purpose of providing services described on this website.
Your private information is held in strict confidence. We will never release, share or sell your information to any other entities. We hate spam too!