Digital Marketing for Government Agencies
TheeDigital excels in providing excellent user experiences to increase engagement with the public.
Build Trust with a Strong Online Presence
Reduce costs and increase public confidence with digital marketing strategies.
As a government agency, digital marketing isn't about capturing leads or converting visitors. Instead, your goal is to empower the public, provide knowledge and information, and build confidence in your agency while keeping costs low.
At TheeDigital, we work with government agencies to meet these goals with user friendly, responsive web design and internet marketing strategies that ensure the public can find information and connect with services.
Benefits of Web Design Services for Government Agencies
Our user-friendly websites are highly secure, easy to navigate, and designed to help you communicate important information to those in your community.
Increase Website Traffic
The public can find your website to access information they need.
Build Trust and Credibility
A secure website that's easy to navigate provides a better experience.
Integrate Forms and Tools
Integrate applications, forms, and payments to improve user experience.
Create Awareness Campaigns
Share important messages and information with the people in your community.
Accessible on All Devices
With responsive web design, your site works perfectly on all screen sizes.
Reduce Costs and Time
When the public can pay bills and fill out applications online, you're reducing costs.
User-Friendly Websites for Government Agencies
The public relies on government websites to find information, easily pay fees, and fill out applications quickly. You want your visitors to be able to take care of their needs quickly and easily in order to build trust and inspire confidence in those in your community.
At TheeDigital, we specialize in website development where user experience (UX) is the top priority. Using WordPress as the platform, our websites load quickly, offer intuitive navigation, and include all the features you need.
Custom Responsive Website
User Portal Integration
Online Bill Pay
Mobile Web Design
Live Chat
Online Appointments
Custom Form Integration
Local SEO for Government Agencies
Search engine optimization ensures that those who need your services can find your website easily in search engine results. Our digital marketing experts will target your geographic location to make sure your website is reaching those in your city, county, or state.
Keyword Research
Keyword Monitoring
Local SEO
Off-Site Optimization
Advanced Reporting
Google Certified
PPC Ad Management for Government Agencies
When you need to get a message out quickly, pay-per-click advertising shares your message in high-profile locations across search engines, social media, and popular websites. Our PPC advertising managers combine smart bid strategies with effective ad copy to drive traffic to your website while maximizing your return on investment.
Budget Strategy
Bid Strategy
Landing Page Optimization
Conversion Tracking
Ad Content Writing
A/B Testing
Keyword Research
Advanced Reporting
Hear from Our Happy Clients

Thanks to TheeDigital's search engine marketing efforts we have been able to sustain high rankings on Google and provide better user experience.
Carson Thorn
Owner, C. E. Thorn, CPA, PLLC
Carson Thorn CPA
Our new website is much more interactive and completely mobile friendly. Immediately, we saw an increase in traffic to our website as well as an increase in people contacting us from the website. We're ranking on search engines for our main keywords – some on the top page! The TheeDigital team truly listens to our requests and offers impactful marketing advice.  We are very pleased with the traffic to our website and TheeDigital's marketing efforts!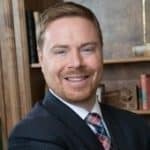 Gib Irons
Attorney
Irons & Irons Law Firm
Finally, a dream of many generations of the IUPAC community has materialized. First "aesthetical" impression – BEAUTIFUL.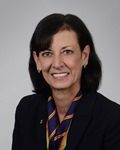 Lynn Soby
Executive Director,
IUPAC
Everything looks fantastic, I cannot express how pleased we are with both sites (Strategic Systems and CEI). You all have done a fantastic job!
Anna Groblewski
Sales, Marketing and Events Coordinator
CEI – The Digital Office
TheeDigital designed our website for which they won an award. They have been great at getting content to our website that is timely, relevant and driving traffic to our site. All the staff have been a pleasure to work with, to offer helpful suggestions and to keep us informed.
Jeffery Cooper
CPA, Managing Member
Steward Ingram Cooper PLLC
We hired TheeDigital to help us build our nonprofit organization's site. They were extremely organized, responsive, and did an excellent job of bringing our vision to fruition.
Amanda West
Co-Founder/VP of Education
Empower All
Corporate Accommodations
Custom Web Design and WordPress Development for a temporary Housing Company
Read about how TheeDigital developed this lead-generation machine for this corporate property company and increased their leads by 65% in a year.
70.81%
Increase in Phone Calls
Wall Recycling
SEO and Digital Marketing for a Dumpster Rental & Scrap Metal Recycling Center
See how TheeDigital used quality marketing and technical SEO to increase conversions and search visibility for this waste management company!
Montessori Community School
Custom Web Design, Pay-Per-Click and SEO for Education Institution
This client experienced exponential growth after investing in a website redesign, SEO services, and PPC management. Learn more!
GiveJobs
Custom Website with SEO for a Job Placement Company
Discover how a website redesign and enhanced chat functionality helped GiveJobs connect job searchers to work!
Prestige Pools
SEO and Content Marketing for a Pool Design and Installation Company
Prestige Pools needed more qualified, local leads to fill the empty space in work. See how TheeDigital's SEO and content marketing filled the gap.
135%
Increase in Homepage Clicks
Wake Internal Medicine
Custom WordPress Website for a Multi Location Healthcare Practice
WIMC recruited TheeDigital to redesign their website. After the website redesign, they quickly saw increased traffic, improved engagement, and enhanced UX.
83%
Increase Through Organic Search Results
Are You Ready to Elevate Your Government Agency's Digital Presence?
Call [Phone] or fill out our form to schedule a free site audit and consultation with a marketing specialist.
Fields marked with an asterisk (*) are required.
Your information is collected for the sole purpose of providing services described on this website.
Your private information is held in strict confidence. We will never release, share or sell your information to any other entities. We hate spam too!