Digital Marketing for Exterminators and Pest Control Companies
TheeDigital is an award-winning digital marketing agency that helps exterminators and pest control companies attract new clients online.
Are you Looking for More Customers for your Pest Control Service?
People are searching online for your pest control services right now. Your website is the first impression you give to potential customers, so providing a great user experience and establishing yourself as an expert in extermination is critical. Having an easy to use and informative website will keep customers on your website instead of going to your competitors!
TheeDigital can help your pest control company by providing you with an array of digital marketing services that will attract new clientele and help you reach your company's goals. Our websites offer an excellent user experience, search engine optimization, and conversions. Let us help you by doing what we do best.
Potential extermination services customers are usually in a panic looking for immediate services to fix their pest control problem. Your customers want to feel that they are in the right hands when making the decision to choose your company over your competitors. Your website can give them that feeling of trust and reassurance when dealing with a pest situation. TheeDigital can confidently deliver a custom-built website with a variety of features that achieve the great user experience for which your potential customers are looking. The features we offer include:
Custom Responsive Website
An approach that makes your website viewable in different screens sizes and devices.
Customer Testimonials
Enables your website to receive customer reviews/testimonials to show your end customers your credibility.
Onlin Customer Forms
Receive leads and contact form from prospects and customers that are interested in your services.
Online Registration and Appointments
Enable your customer to book an appointment based on your availability and helps in organizing your schedule.
Integration
Allows your website to integrate with different software such as accounting and client relationship management (CRM).
Optimized Content
We develop content based on popular keywords that your end customer is searching for, which will help your online visibility in the search engine.
Live Chat
Having chat support is a must to keep your customer engaged and answers any questions they have instantly.
Online Billing
Allow you customer to pay for the services you provided using your website.
It's essential that online users are able to find your website through search engines. If your website cannot be found, how are you going to attract new clientele and inform them of the services you provide? TheeDigital can build you a custom website that not only looks attractive but also is optimized for search engines to find it. This will help you achieve high search ranking and organic traffic.
Keyword Research
Local SEO
Conversion Optimization
Google Certified
Keyword Monitoring
Off-Site Optimization
Competitor Analysis
Advanced Reporting
Pay-per-click (PPC) is a major service that we offer that can help your pest control company gain immediate rank at the top of search engines such as Google and Bing. PPC campaigns can help you gain quality leads and maximum ROI.
Keyword Research
Ad Content Writing
Budget Strategy
A/B Testing
Landing Page Optimization
PPC Campaign Management
Big Strategy
Advance Reporting with Conversion Tracking
Our Clients Love Working With Us!

Thanks to TheeDigital's search engine marketing efforts we have been able to sustain high rankings on Google and provide better user experience.
Carson Thorn
Owner, C. E. Thorn, CPA, PLLC
Carson Thorn CPA
I have enjoyed working with TheeDigital on multiple websites, everyone has been always professional and easy to work with.
Gabe Torres
Vice President
Eagle Carports
We hired TheeDigital to help us build our nonprofit organization's site. They were extremely organized, responsive, and did an excellent job of bringing our vision to fruition.
Amanda West
Co-Founder/VP of Education
Empower All
TheeDigital designed our website for which they won an award. They have been great at getting content to our website that is timely, relevant and driving traffic to our site. All the staff have been a pleasure to work with, to offer helpful suggestions and to keep us informed.
Jeffery Cooper
CPA, Managing Member
Steward Ingram Cooper PLLC
Everything looks fantastic, I cannot express how pleased we are with both sites (Strategic Systems and CEI). You all have done a fantastic job!
Anna Groblewski
Sales, Marketing and Events Coordinator
CEI – The Digital Office
Finally, a dream of many generations of the IUPAC community has materialized. First "aesthetical" impression – BEAUTIFUL.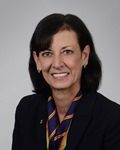 Lynn Soby
Executive Director,
IUPAC
Our new website is much more interactive and completely mobile friendly. Immediately, we saw an increase in traffic to our website as well as an increase in people contacting us from the website. We're ranking on search engines for our main keywords – some on the top page! The TheeDigital team truly listens to our requests and offers impactful marketing advice.  We are very pleased with the traffic to our website and TheeDigital's marketing efforts!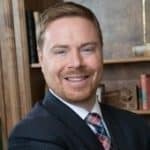 Gib Irons
Attorney
Irons & Irons Law Firm
Stomp Pest Control
Stomp Pest Control Web Design & Internet Marketing Case Study
Learn how TheeDigital updated this Raleigh pest control company's website and provided digital marketing services to help grow their business.
440%
Increase in Phone Traffic
Could Your Pest Control Business Handle More Customers?
Let's achieve your business goals together! Call 919-341-8901 or complete the form below to see how our web design and digital marketing services can grow your pest control business.
Fields marked with an asterisk (*) are required.
Your information is collected for the sole purpose of providing services described on this website.
Your private information is held in strict confidence. We will never release, share or sell your information to any other entities. We hate spam too!