PPC Management for Shed Builders
See rapid boosts in traffic with our PPC campaign management services
Inbound Marketing with Rapid Results
While search engine optimization is an effective way to increase traffic, it can take time to climb to the top of the result rankings. When you need more traffic fast or want to bring visitors back to your website, pay-per-click (PPC) advertising is the solution you need.
At TheeDigital, we have an experienced team of PPC campaign managers who will create a custom strategy to meet your goals. With a combination of smart bid strategies, keyword research, and compelling ad and landing page copy, we strive to maximize your ROI.
Benefits of PPC Advertising for Shed Builders
Rapd Results
Once your PPC campaign launches, your ads are eligible for immediate viewing and engagement to your website.
Improve Targetting
We will customize your campaigns to target a specific location or demographic to bring in your ideal audience.
Stay Competitive
With ad placements in highly visible spots in search engine results and popular websites, you'll build name recognition fast!
Maximize ROI
You're only paying when someone clicks on your ad, so traffic to your website is already engaged and interested.
Understanding Pay Per Click Advertising
There are several types of PPC ads available, including paid text or displayed ads at the top or bottom of search engine results pages as well as high-profile spots in social media and across popular websites. Our team will dig into your keywords, location, and "negative keywords" (the words you don't want to be associated with) to craft compelling ads and set bids based on your budget. Whether your ad is selected is determined by the amount of your bid as well as the quality of your advertising compared to competitors. If your ad gets a click, they'll be directed to your website or a custom landing page.
While Google Ads is the leading platform for pay per click advertising for shed companies, sponsored posts and advertisements on social media are also popular options.
Google Ads Certified Specialists
As a Google Partner we work tirelessly to ensure our clients see more traffic and conversions using PPC advertising as well as other digital marketing strategies.
Every member of our paid search team is Google Ads certified, showing our knowledge and expertise in best practices related to managing PPC campaigns. 
PPC Advertising Services for Shed Builders
PPC advertising for shed building companies isn't just the sponsored ads at the top of search engine results. We look into social media placement, banner ads on high profile websites, and even remarketing campaigns that draw previous visitors back to your website for another look. Our comprehensive services can be tailored to ensure you reach a wide audience for your budget.  
Paid Search Advertising

Call Tracking

Social Media Advertising

Conversion Tracking

Demographic Tracking

Keyword Monitoring

Microsoft and Google Ads

Landing Page Optimization

Social Media Remarketing

A/B Testing
Our new website is much more interactive and completely mobile friendly. Immediately, we saw an increase in traffic to our website as well as an increase in people contacting us from the website. We're ranking on search engines for our main keywords – some on the top page! The TheeDigital team truly listens to our requests and offers impactful marketing advice.  We are very pleased with the traffic to our website and TheeDigital's marketing efforts!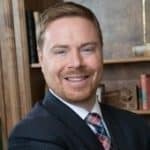 Gib Irons
Attorney
Irons & Irons Law Firm
Everything looks fantastic, I cannot express how pleased we are with both sites (Strategic Systems and CEI). You all have done a fantastic job!
Anna Groblewski
Sales, Marketing and Events Coordinator
CEI – The Digital Office
We hired TheeDigital to help us build our nonprofit organization's site. They were extremely organized, responsive, and did an excellent job of bringing our vision to fruition.
Amanda West
Co-Founder/VP of Education
Empower All
TheeDigital designed our website for which they won an award. They have been great at getting content to our website that is timely, relevant and driving traffic to our site. All the staff have been a pleasure to work with, to offer helpful suggestions and to keep us informed.
Jeffery Cooper
CPA, Managing Member
Steward Ingram Cooper PLLC

Thanks to TheeDigital's search engine marketing efforts we have been able to sustain high rankings on Google and provide better user experience.
Carson Thorn
Owner, C. E. Thorn, CPA, PLLC
Carson Thorn CPA
Finally, a dream of many generations of the IUPAC community has materialized. First "aesthetical" impression – BEAUTIFUL.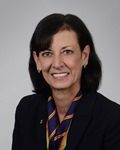 Lynn Soby
Executive Director,
IUPAC
Discover How PPC Advertising Can Increase Your Revenue
To learn more about PPC management services and how they can lead to more traffic and sales at a lower cost than other marketing strategies, reach out to us today at 919-341-8901 or fill out the form below to get started.
Fields marked with an asterisk (*) are required.
Your information is collected for the sole purpose of providing services described on this website.
Your private information is held in strict confidence. We will never release, share or sell your information to any other entities. We hate spam too!